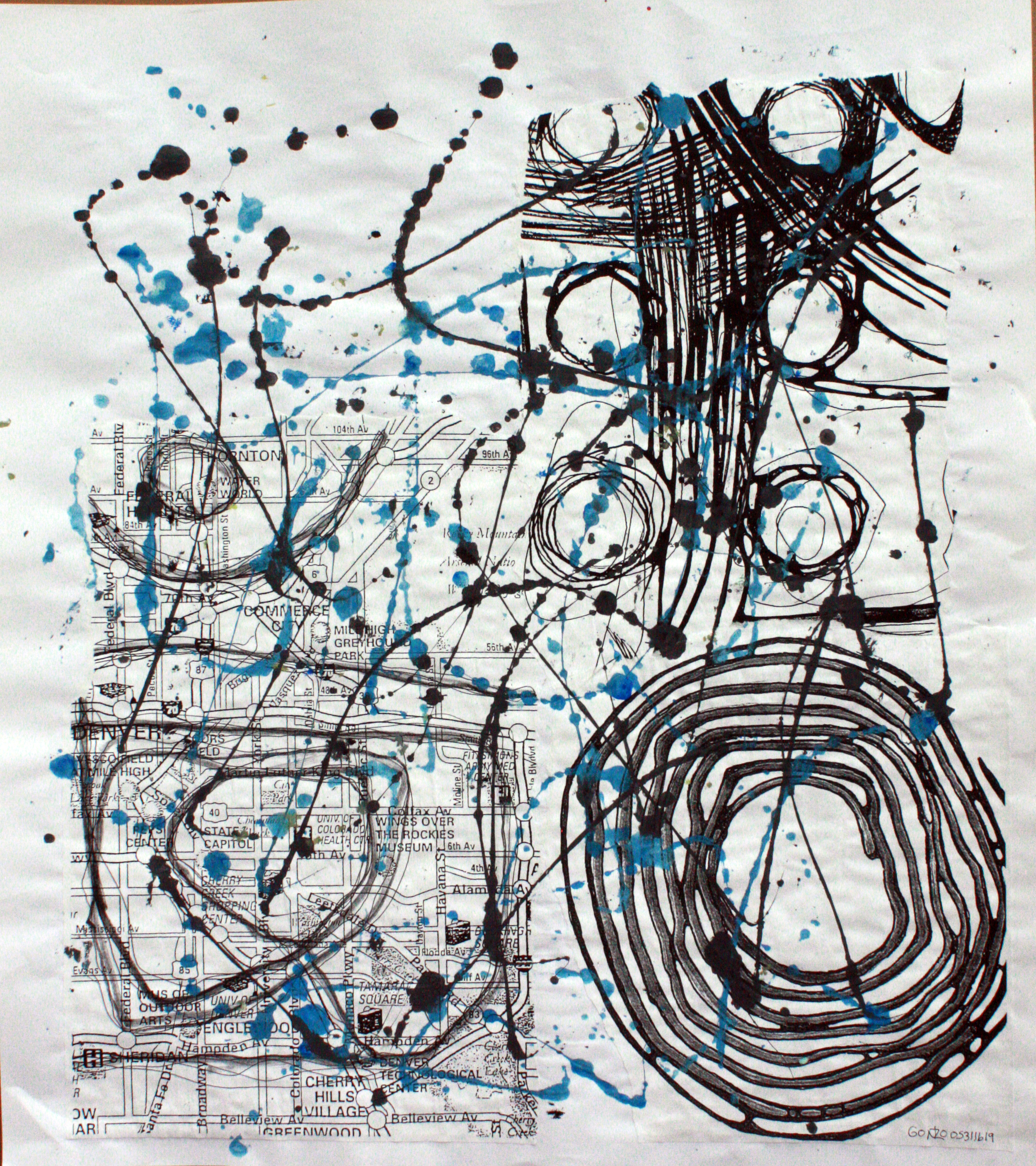 Richard Beck, who prefers to be known as Gonzo, has been a participating artist in RedLine's Reach Studio program since 2011. Over the last several years Gonzo has become an accomplished artist showing and selling work in Denver. His abstract paintings and mandalic drawings are a form of therapy for him and popular with visitors to Reach Studio's past exhibitions, as are his prolific visual diaries. He has recently begun exploring found media sculpture, mixed media and collage. As a veteran participant of the program, Gonzo happily acts as an ambassador to recruit other artists who are on the street to RedLine's Reach Studio and he participates in outreach events such as Juneteenth Festival in Five Points. He constantly mentions how valuable the opportunity is to make art and enjoys his addiction to the creative process. Gonzo lists his influences as including Pollock, de Kooning, Basquiat and Rauschenberg.
In Gonzo's words:
"At the risk of sounding like every abstract artist, I discovered art while incarcerated, battling drugs and alcohol and in a relationship with someone who doesn't understand or relate to my passionate obsession to create art.
I discovered that a state of shamanistic tranquility exists. Art is the gateway to a world of peace that I control. Art is my guide to achieving a calmness in my perception of life, while nothing but turmoil and turbulence surrounds me.
Art can also be used as as tool for communication, whether it be revolutionary or meditational. It helps me to cope and express myself. I am always trying to achieve the ultimate euphoric experience and can't get enough."