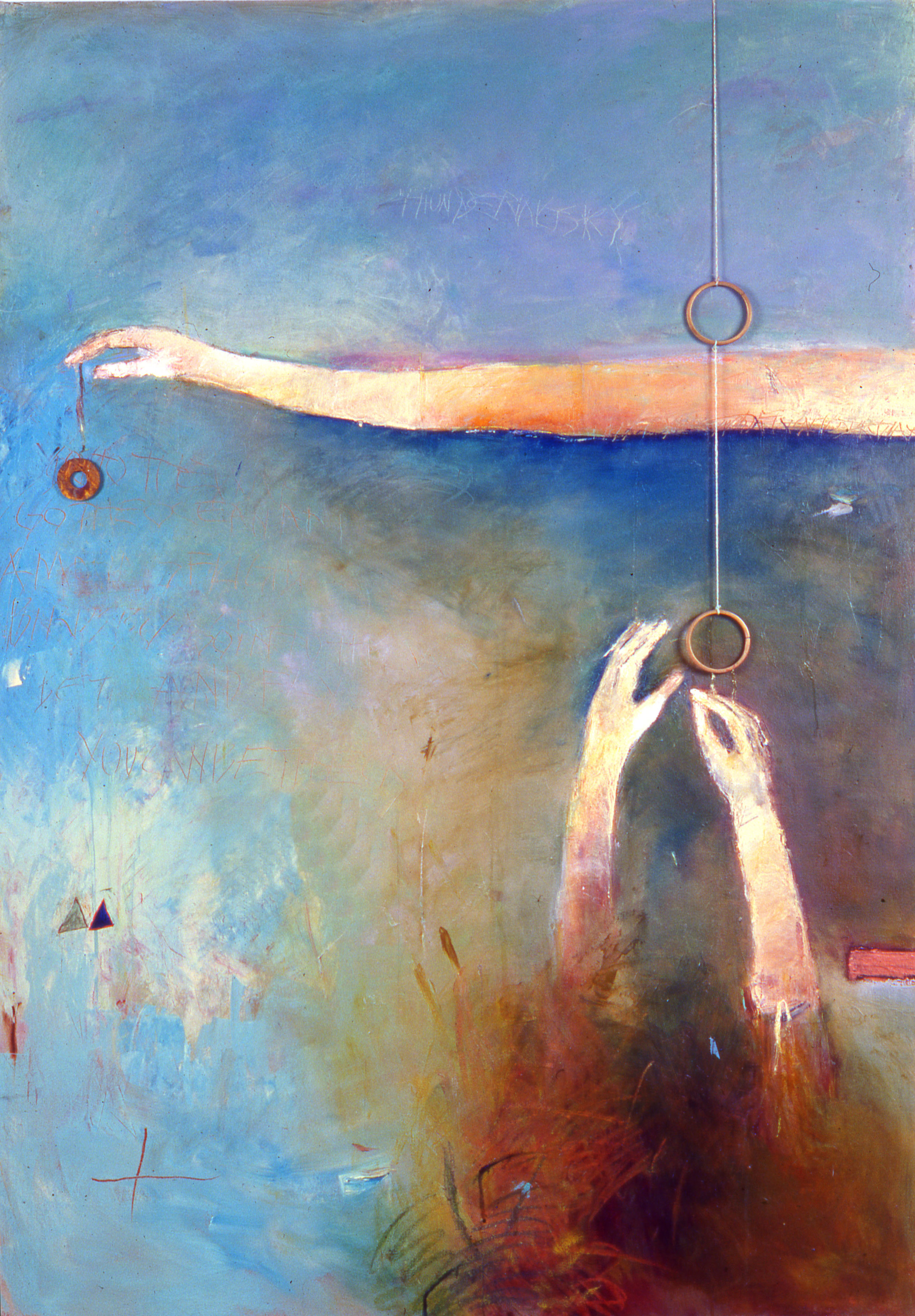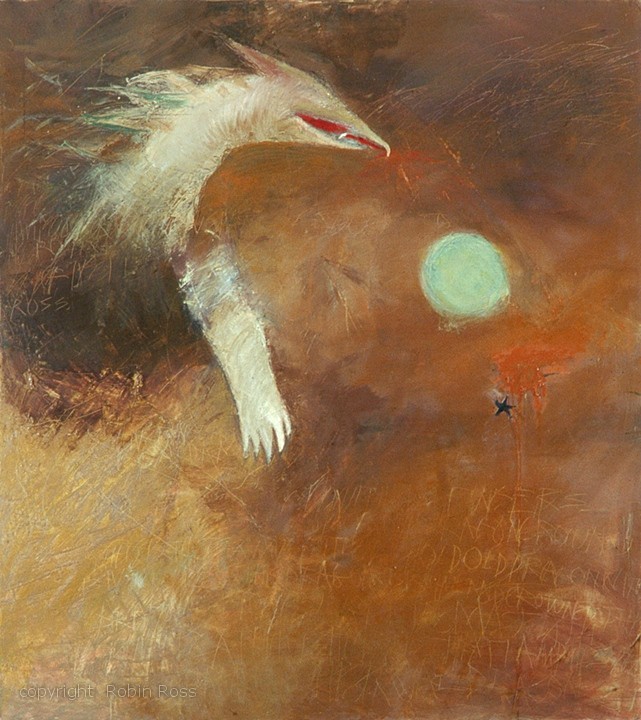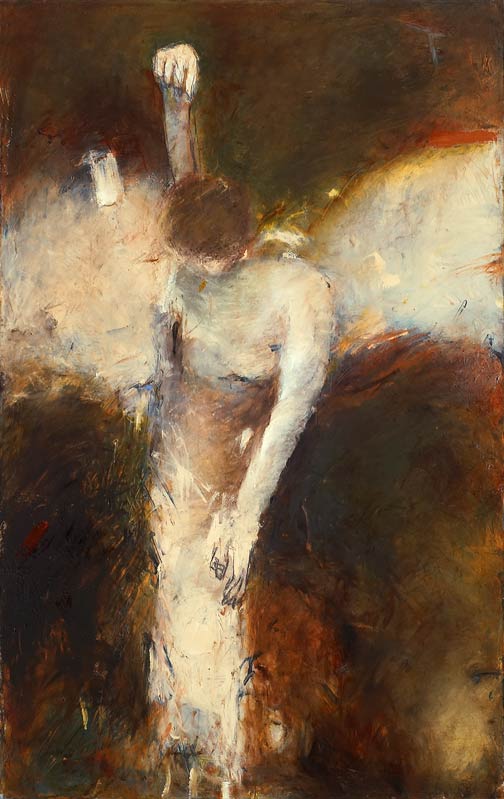 Born in 1954 in Ohio, Robin Ross was raised in New Jersey, lived in Colorado in the 70's, then in the 80's moved to New York City where she lived and worked until 2011, when she moved to Crestone, Colorado. Inspired by the high desert light and deep space of Crestone, she lived and painted there until her death in February 2015. Ross formed her personal sense of color and immediacy as a child, influenced by Degas, Braque and Brueghel reproductions. She studied art the University of Colorado (1977 BFA) and New York University but her lifelong artistic and personal journey shaped her work more than any teacher.
At eighteen Robin went into a brief coma and had a near death experience that brought an aspect of deep spirituality to her life and work. The glowing space and light of Robin's paintings reflect decades of meditation and spiritual search. She wrote "I try to relay what grounds us to stay earthbound – discovering how we as humans exist on terrain that is a meld of animal, plant and cosmic matter. Having encountered near death experiences and thus having seen a different side of life has given me an unusual perspective of reality. I address themes of existence and persistence by exposing the light and energy that I recognize." Her stated aspiration was to "transform each painting into the dreamtime that allows for transcendence physically, conceptually and spiritually."
Ross was a "painter's painter" whose work was exhibited widely. She had solo exhibitions in New York City at L.I.C.K. Ltd., Saatchi & Saatchi Worldwide, Keyspan Energy, The Independence Community Foundation and Belanthi Gallery; Beside Myself Gallery in Vermont, Evoltus Gallery in Florida and Shumei Intl. in Crestone as well as a posthumous retrospective in Denver. Group exhibitions in New York City included Art in General, P.S. 1 Museum, Longwood Center for the Arts,Tabla Rasa Gallery, and numerous college and university exhibits. Two person exhibits included Marymount College and ZGD Dance Co. both in NYC, and Maclaren Markowitz Gallery in Boulder CO, among many others.
Robin Ross' work is found in many private, corporate and public collections, including Pfizer Inc., the International Monetary Fund, Corporate Office Properties Trust, the Brooklyn Marriott Hotel, Kentler International Drawing Space, Ohm Acoustics Inc., and UNM Medical Center in Santa Fe, NM. She authored "Open Doors", a book of artist interviews, which is in the library collections of the Guggenheim, Museum of Modern Art and Rutgers University, among others.
Ross was the recipient of 3 Sage Brush Fund awards, an Independence Community Foundation endowment, the Adolph and Ester Gottlieb Foundation Emergency Grant, and a residency co-sponsored by the American and Spanish Embassies and Adesjo Fundacion in Ocoa, Dominican Republic.
Robin Ross' paintings were reproduced in publications including Art in General Manual 1992-1993, The New York Daily News, And Then, Flying Into the Sun, and Zeek Magazine. Ross has appeared on Live at Five as a featured artist on NBC's "Local Focus", in the independent film by David Varga about her project "Animal Postures", and in "Robin Ross: A Look at Hands" conceived and produced by international filmmaker Leybe Diaz.